Sales Development Representative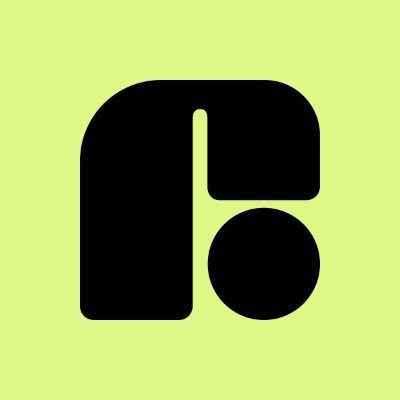 Rare Circles
Sales & Business Development
United States · Remote · Canada
Posted on Friday, June 30, 2023
RareCircles
Sales Development Representative
Full Time / Remote
About RareCircles
RareCircles is the all-in-one platform that top brands, agencies and entrepreneurs leverage to easily launch and sell NFTs, as well as engage with their customers. Our founders are seasoned entrepreneurs and operators, and we recently raised our latest funding round from a collection of blue chip investors, led by TigerGlobal.
RareCircles is searching for an experienced SDR to serve as the founding member of our sales development team. We're seeking a candidate to both become the lead architect of our enterprise and agency lead generation strategy and also implement that strategy.
Responsibilities
The role will support the building out of our lead generation infrastructure while leveraging it to generate B2B leads with top brands and agencies. As you become successful in filling the top of our sales funnel, we envision that you will necessitate a larger SDR team, which you'll help build and lead. This is an ideal role for someone comfortable balancing strategy and execution, as well as an individual who can run with things to move the needle for our business. We'll be there to support and guide you along the way, but we'll rely on you to be a self-starter who can get the job done.
In this position you will have incredible opportunities to learn, grow, and lead a key function at a fast-growing business in an exciting, burgeoning space with incredible opportunities for growth. You're major responsibilities will be to:
Serve as our in-house expert on lead generation; collaborate with our team to design RareCircles' lead generation process, determining channels, tools, prospect touchpoints, etc.
Execute end-to-end lead generation activities including including outreach, lead follow-up, opportunity shaping, and qualification
Write compelling sequences that excite prospects; test messaging and leverage a data-driven approach to refine them
Work cross-functionally with sales, marketing, and other internal teams to grow our sales pipeline
Deflect prospect objections to ensure you successfully calendar meetings
Develop new, creative channels to generate leads
Develop and provide regular reporting on our lead pipeline
Refine our lead generation process to optimize conversion, as necessary
Develop a process to score, triage, and handle inbound leads
Execute other lead generation-related responsibilities as they arise
Operate in a fast paced, exciting environment; you'll be empowered to problem solve, make decisions, and play a critical role on our sales team
Requirements
Minimum of 2-3 years as an SDR at a venture-backed SaaS startup, with an emphasis on B2B lead generation
Agency prospecting experience is strongly preferred
Bachelor's degree in Commerce, Marketing, Communications, Business or a related field
Experience working with CRMs (Hubspot preferred)
Experience with other common SDR tools (e.g. email sequencing, contact sourcing, lead verification, etc.)
Experience writing compelling, clear email sequences
Qualifications
Exceptionally clear communication skills, both written and verbal. We're looking for a strong communicator who can effectively persuade prospects
Demonstrated ability to perform in a rapidly changing environment
A self-motivated doer with an innate ability to hustle
Strong knowledge and interest in the NFT and web3 ecosystem; active participation in different projects and communities is preferred
A hunger to constantly learn and embrace sales best practices
Benefits & Perks
Commitment to being a remote-first company and embracing remote work best practices.
Unlimited vacation policy.
Performance-based bonus compensation.
$500 home office expense reimbursement.
Learning and development lunches with industry-leading speakers.
Company sponsored health plans.
The chance to work with passionate people building at the forefront of a new industry!