Partner Engineer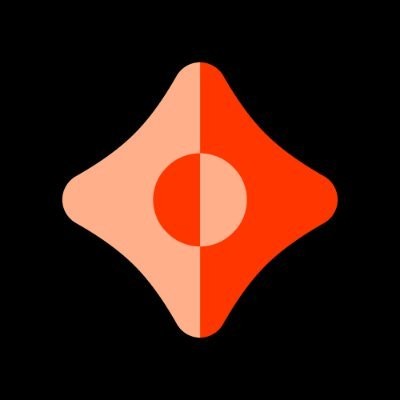 Ceramic
New York, NY, USA · Remote
Posted on Sunday, March 26, 2023
At
3Box Labs
we are on a mission to usher in a new era for the web, where data is secure, interactions are trustworthy, and relationships are the basis of connection. We're enabling online experiences that are delightful and integrated while also bolstering privacy and freeing innovation. Our first product,
Ceramic
, is the building block for composable data on the web and is powering thousands of the world's most ambitious applications.
We're backed by an incredible community and the best investors in the space (USV, Placeholder, Variant, Multicoin) who have
deep conviction
in our mission. We are a lean, voraciously curious team from across the globe, with 5 years of expert remote work experience and frequent (and awesome) team retreats to spend time together. We have founded tech startups, written books, won product awards, authored patents, created Ethereum standards, and advised F100 CEOs.
Come help us tackle novel challenges and reinvent how data is managed online.
Every
one of our roles is remote first (retreat often!). We are committed to
building a diverse and inclusive team
because we cannot succeed in our mission without it. People that identify with groups traditionally underrepresented in tech are particularly encouraged to apply.
As a partner engineer, you will help partner organizations in the Ceramic ecosystem succeed in designing, developing and scaling their products with Ceramic, ComposeDB and the ecosystem's best tooling and patterns. You will be focusing on growing the Ceramic partner community and making sure developers have the best experience when using Ceramic tools and APIs. Projects will cover cases ranging in size and complexity, ramping to focus on complex implementations with high-profile partners at scale. Your work will directly impact how individuals own and control their data online. This person reports to the Partnerships and BD Lead.
Success in this role means:
Each quarter, at least five high-priority partners go live with integrations sending millions of writes per week through network, thanks to your expertise and commitment.
Existing partners and communities building on Ceramic are developing novel implementations of ComposeDB data models to create data-rich, composable applications, leaning on you as a trusted thought partner in helping design their solutions.
Developers new to the Ceramic ecosystem can quickly discover common implementation patterns as you connect people, create useful guides, and help refine the developer experience.
Our reputation for a world class developer ecosytem grows as you represent our adoption team by offering support and feedback in discord, insight on product architecture in BD calls, and speaking at community events.
You ensure that our 100,000 developer community has a smooth development experience when building on Ceramic by providing white glove support for developers. You'll take feedback and turn it into Proof of Concepts, demos and fixes which you will propose to the core Ceramic technology.
External contributions and collaborative grants are taking off as you help lead our open source developer community and keep a pulse on the broader ecosystem for opportunities.
You're likely a great candidate if:
You have strong and flexible technical skills, with the ability to quickly learn any new stack or concept. You are comfortable working with JavaScript/TypeScript and React and have the ability to work with various third-party libraries and APIs.
You have the ability to work well with internal and external teams, with strong interpersonal skills, an organized mind, and an ability to quickly coordinate parties around goals, key questions, or necessary outcomes.
You have excellent written, visual and oral communication skills.
You have demonstrated experience in blockchain or Web3 technology
You are not afraid of a new and undefined challenge, with willingness to pull in others as needed and resourcefulness to make sure things get done. You are experienced designing new solutions from scratch.
You are motivated by others' success and the growth of an ecosystem.

Salary range: $140-$175K depending on seniority and location. We understand everyone's risk preferences and life situation is different so we can offer flexibility here. Our goal is to extend a fair and exciting offer, while preserving fairness across the team.
Our Values
Care: We work with passionate teammates committed to a shared purpose and support each other to work better and live well.
Act with intention: We are thoughtful doers who put as much into why and how we do something as what we do.
Go further, together: Our mission is too big for us alone. We cultivate trust, ask for help, and build momentum together.
Drive incredible impact: We aim for massive impact and we deliver.
Benefits and Perks
*Our benefits align with our values and operating model - we want everyone to help own and drive our purpose in their own way, with compensation and benefits to match.
*Generous equity for everyone
*Competitive salary that is fair across the globe
*Unlimited vacation and flexible working hours
*Budgets for learning, thought leadership, and community events
*In person team retreats twice a year
*Healthcare benefits
#LI-REMOTE